Amy Sline "If you don't have curves, you should use a waist belt to shrink your waist by using an extra force on your ribs, making your belly smaller", Don't think Belly belt is something very evil, it is harmful to health. If you use it properly and for the right purpose, this will be a super effective tool to support and shape your body.
Facts:
Abdominal area is very easy to accumulate fat, especially in office women, after giving birth, sedentary people, fat people due to the body… Amy Sline Slim Waist Belt is a smart solution to help you reduce your measurements. significant abdomen. The material and design are very comfortable, making the user more comfortable and at ease.
What is special about the AMY Sline belly band compared to other products?
The product is made of cotton spandex material, so it has excellent sweat absorption, so it will give the user a pleasant and comfortable feeling when used, not secretive and uncomfortable like some types of belly corset genes. other.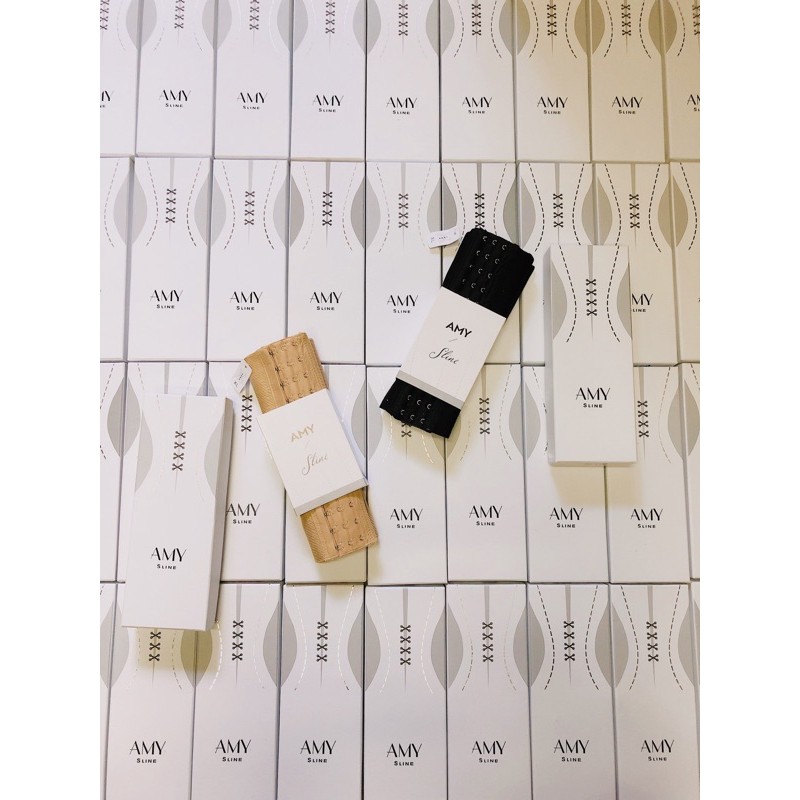 Origin: Malaysia
Length AMY SLINE : 24cm.
Usage:
– AMY belly belt gene has the ability to keep the back straight, shape the waist area, limit the sagging of the waist area, helping you quickly regain your slim figure. When using the belt, you will lose 7-10cm instantly. after using
– Consistently use the product for 2 weeks or more, you will see the product bring significant results.
– The product can be used for all types of subjects from 15 years old and up, especially girls and boys with less slim body, office ladies who sit a lot or women after giving birth with a full belly.
User Manual:
– Use a belly band to wrap around your belly, then put it on and you're done.
Size:
Size S : waist measurement (61 – 65cm)
Size M : waist measurement (66 – 70cm)
Size L: waist measurement (71 – 80cm)
Size XL: waist measurement (81 – 90cm)
Size XXL: waist measurement (91 – 98cm)
Color: Nude – Black
🚫 Note:
– When cleaning the belly band, you should wash it by hand or wash it with shower gel. But absolutely do not wash in a washing machine, hot water, do not dry in the sun and do not dry the product because it can affect the quality and reduce its use life.
– Avoid using the belly band gene after bathing or just after eating because it can cause abdominal pain, difficulty breathing, and bad effects on the stomach.
– Do not tighten the belly band too tight, do not use the belly band while doing sports, in the "red light" period, when there is an open wound in the abdomen.