Product Information:
The V&V Anti-Scald Hair Curler is simple to use.
Styles are created quickly.
Beginners will find it simple to use.
Works great and is much easier to use than a traditional curler.
Effortless and long-lasting curl with a natural appearance
It is suitable for short, medium, and long hair.
Hair will be in a well-formed shape.
Temperature control 100~200℃
Say goodbye to tangled wires with a 360° rotating tail.
Excellent quality
220V is the voltage.
50W of power
 
About:
Tourmaline – ceramic ionic technology promotes healthy, shiny styling with less frizz and damage. Complete control over the styling direction (curl dial creates left or right facing curls). 360° rotation, fast heating up to 200°F in 60 seconds, 1.8m salon power cord If it is not used for 30 minutes, it will turn off automatically and the built-in heating voice prompts will sound.
How to use?
Make certain that your hair is completely dry.
While the iron is heating up, brush out any tangles.
Use a heat protection spray (Optional)
Make sections in your hair.
Insert the lower portion in a zig-zag pattern along the plastic stakes at the curler's base.
In either direction, press one of the rotators.
Hold for up to 10 seconds or until you hear the beep, then slowly release the curler downwards.
Continue to the next section.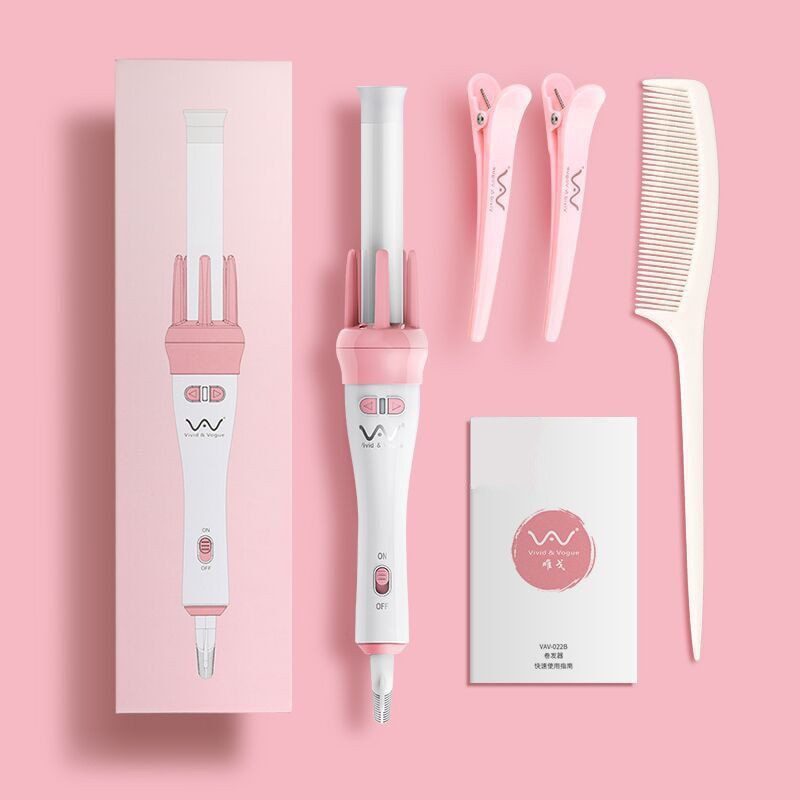 Package:
1 x Professional Hair Curler
1 piece of comb
2 Clips
1x Bag for storage
The warranty excludes accidental or intentional physical damage, as well as such.
Damage caused by a collision or an unintentional drop, for example
Modifications or alterations to parts
Products intended for commercial use