Evamost cleaning solution helps to clean bacteria, deodorize, prevent diseases, help her white, fragrant and clean.
» Specification: 120 ml bottle
" Made in Viet Nam
EVAMOST is a special cleaning solution that has outstanding use in cleaning the genitals for both men and women, the ability to kill all bacteria, eliminate unpleasant odors, and immediately reduce the burning sensation. , rejuvenate the private area and effectively prevent gynecological diseases. With 100% natural ingredients, sweet fragrance and comfortable feeling, Evamost is being loved by many women and trusted by many celebrities.
With each drop of essence from Evamost, you will feel something new that no other product has ever brought, effective at first use:
✅ Cleaning the external genital area for both men and women
✅ Deodorize, kill bacteria, reduce itching, cool the skin
✅ Preventing and supporting the treatment of infections, itchy fungi
✅ Regenerate, restore, rejuvenate, whiten the private area
✅ The secret to keeping the fire of love and family happiness
✅ Clean inside and out, keep dry for 24 hours
✅ 100% natural, absolutely safe
✅ Effective immediately after 1 use
The ingredients of Evamost cleaning solution are of 100% natural origin, do not contain harmful substances, are extremely gentle, you can rest assured to use every day. Main ingredients include:
Mango Leaf Extract (Mangiferin)
Increases anti-viral ability, fights against viruses that cause gynecological diseases, prevents itchy fungus and effective anti-inflammatory
Aloe vera (Aloe barbadensis)
Reduces irritation, soothes skin, especially sensitive skin. Besides, it also helps to increase moisture, prevent dryness, and increase sebum secretion
Vitamin E
As a powerful antioxidant, it helps to rejuvenate the intimate area, reduce wrinkles, enhance sex hormones, and help the skin of the private area to be bright and rosy.
Camphor
Reduces irritation and itchiness, speeds up healing of infected wounds
INSTRUCTIONS FOR USE EVAMOST . CLEANING SOLUTION
Wash gently with a little water in the toilet area, rinse with water.
Use 2-3 times / day, each time use 2-3 drops.
Note:
Store in a cool, dry place, protected from light, at a temperature below 30°C.
Sweet rose fragrance with an elegant and deep-loving sensation.
Made with 6 herb extracts and 6 vegetable oils.
Keeps the intimate areas clean and maintains a healthy PH balance.
Inner Perfume has an antibacterial effect and reduces overall stress while removing unwanted odors and leaving a refreshing sensation.
Prevents vaginitis, reduces harmful bacteria, and deodorizes unpleasant body odors.
Contain no high-risk 8-grade fragrance (Allergy-free)
How to use:
Daily: Drop it one or two times onto the underwear.
During menstrual: Drop one or two times on the sanitary napkin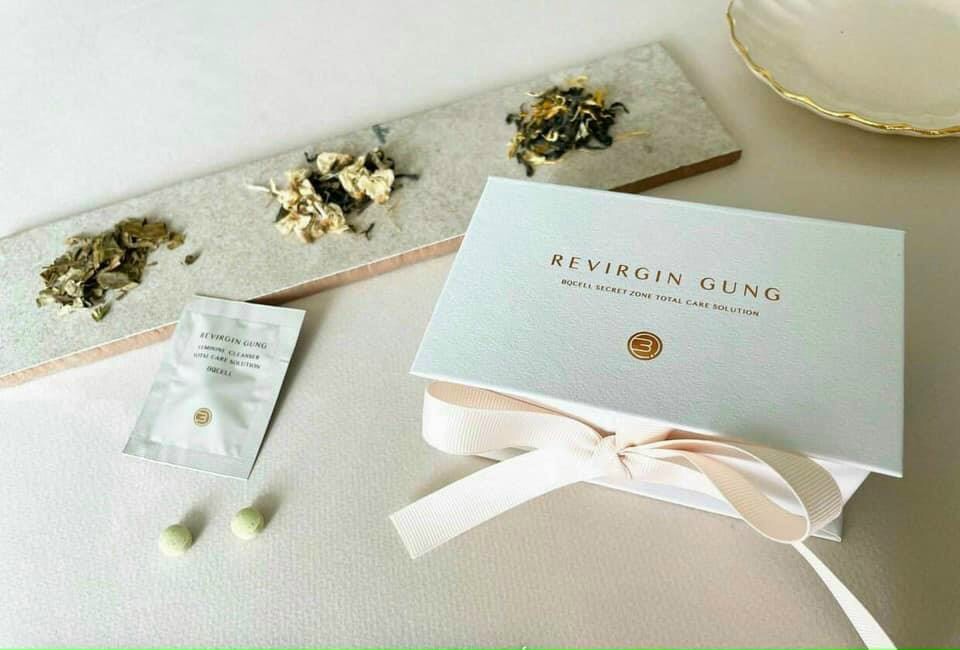 Vaginal tightening tablets Revirgin Gung Bqcell of Korea is a great choice to take care of the "private area" in women. With natural herbal ingredients, the product helps keep the vagina clean, prevents bacteria, fungi, itchiness, eliminates discharge, odor.
Hebora tablets have a quintessential combination of 4 flowers to help the body radiate a gentle scent, balance female hormones and physiological abilities in women.
Hebora – The "Secret" body-fragrance pill that thousands of women love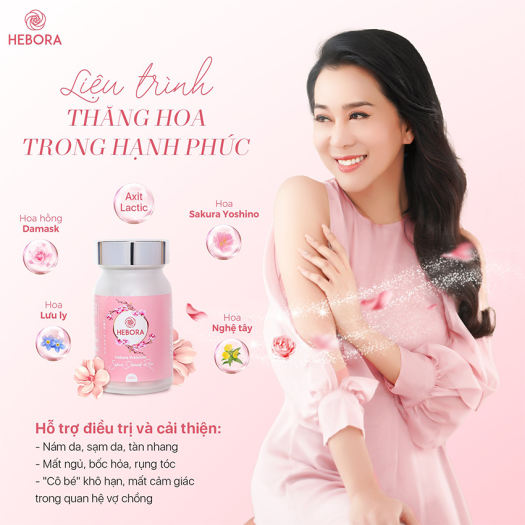 Outstanding uses of Hebora endocrine support pills
Hebora is the quintessential combination of 4 flowers: Damask Rose, Sakura Yoshino Cherry Blossom, Saffron and Evening Primrose, forming fragrant crystals.
Hebora oral tablet not only distilled the quintessence from natural extracts but also researched and produced according to the leading modern technological lines of the leading pharmaceutical and cosmetic brand AMS (AFC Efushi Group) in Japan.
Purifies the body and dispels body odor and minimizes hormonal acne.
Perfume itself throughout the body, from head to toe and even in the breath.
Calms the mind and balances hormones, especially in the perimenopausal period.
Replenish nutrients for youthful, firm and glowing skin, smooth.
Can be applied directly to the skin and used as perfume, safe for sensitive skin and people allergic to perfume.