Comprehensive sun protection
Strong anti-UVB, UVA
Prevent aging
Deep moisturizing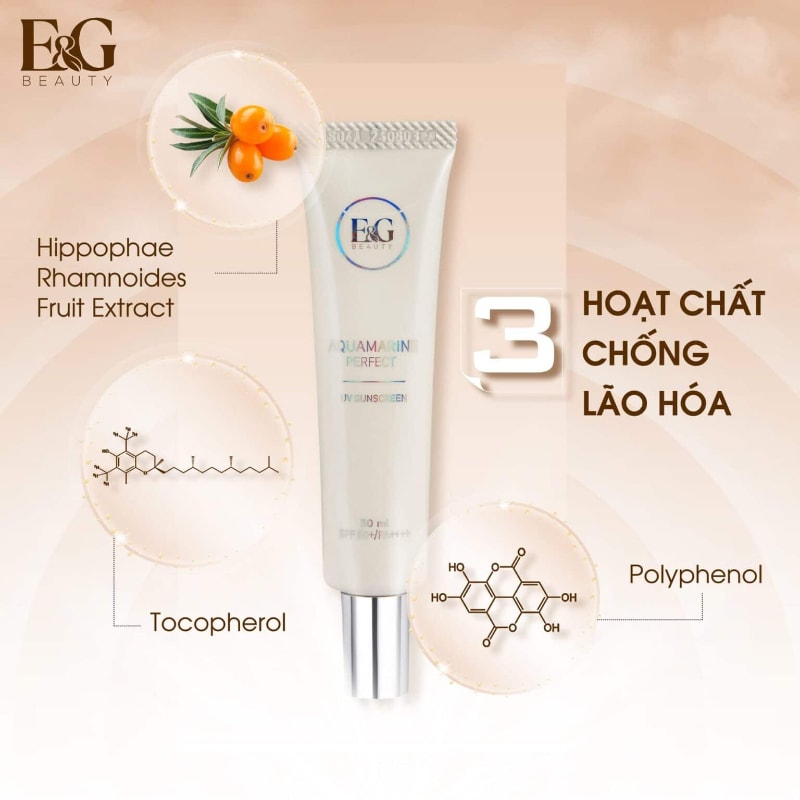 Aquamarine Perfect UV Sunscreen possesses 7 comprehensive anti-UV filters, including Tinosorb S, Mexoryl SX and Uvinul A Plus with 3 anti-aging actives, 6 active ingredients that are safe for sensitive skin, so suitable for all skin type
Product origin: Korea (Made in Korea)
Products are licensed and certified in 2 countries, Korea – Vietnam
Outstanding use
– Possesses 7 most advanced sunscreen filters today to help protect skin against UVB and UVA rays for up to 500 minutes.
– Removes more than 95% of harmful sunlight or pollution from the surrounding environment.
– 3 active ingredients Hippophae Rhamnoides Fruit Extract (with high concentrations of Vitamin C and Vitamin E); Polyphenols; Tocopherol helps prevent, powerful anti-aging
– 6 natural active ingredients that are safe for all skin types, including sensitive skin
Helps restore skin damaged by sun damage as well as UV rays.
– Liquid cream texture helps absorb quickly into the skin and is also not sticky and greasy.
– Blur and prevent dark spots appearing on the skin, causing loss of confidence.
– Moisturizing, whitening and anti-aging