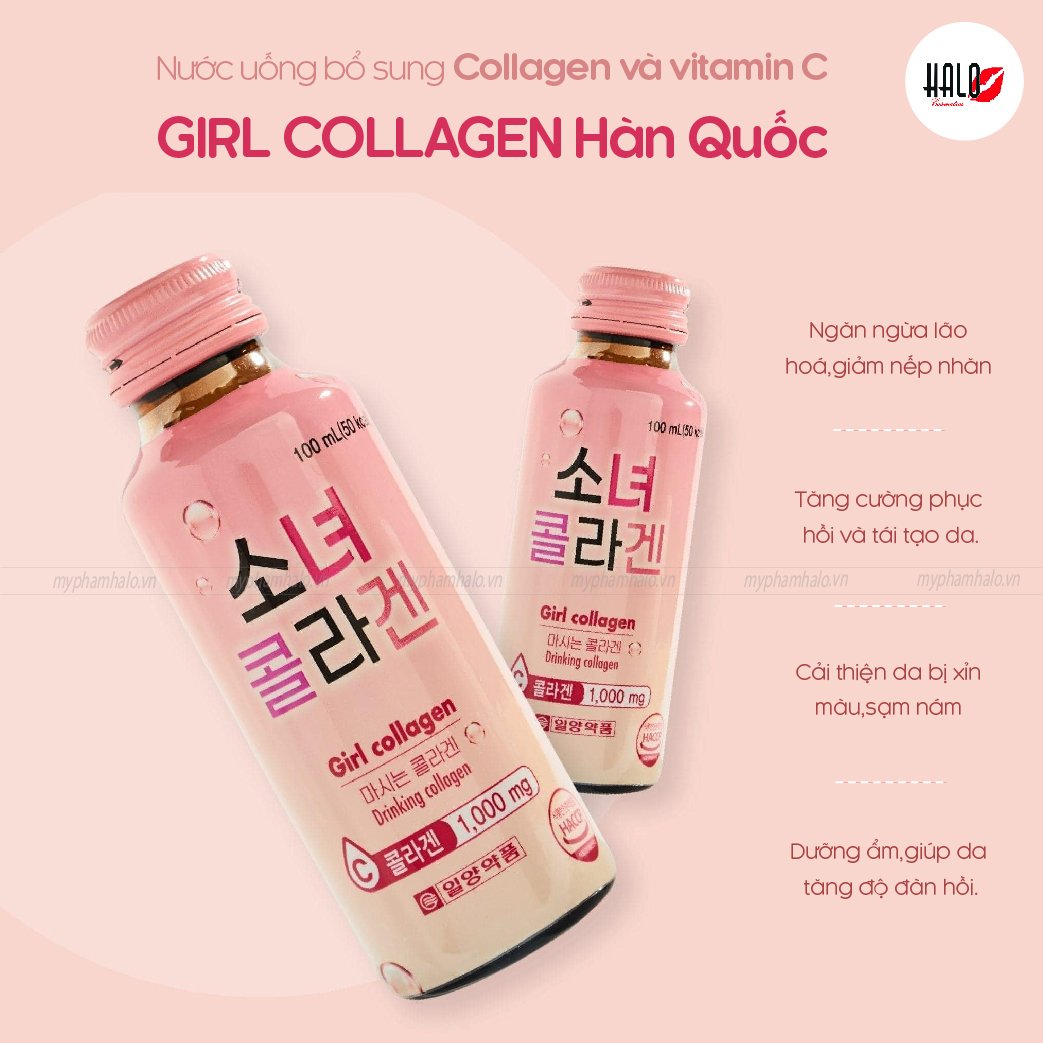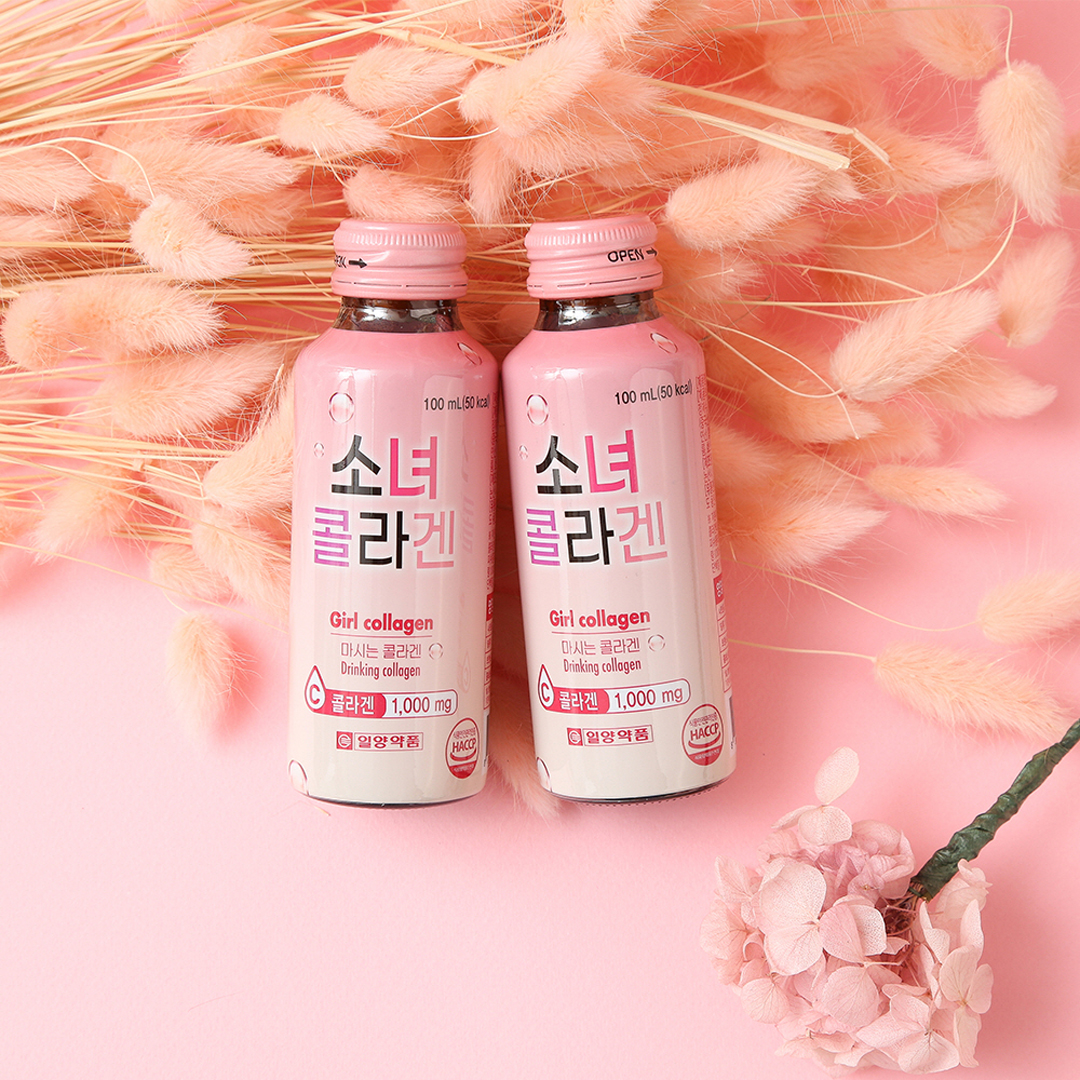 Korean Collagen Drink for Rejuvenating Hydrolyzed Collagen COLLAGEN GIRL 100ml x10 bottles
PRODUCT INFORMATION:
Made in Korea
Boxed: 10 bottles x 100ml
The addition of Korean Collagen Drink is extremely important and necessary for the body, especially for women from 25 years old onwards. When maintaining a habit of using collagen, your skin not only becomes shiny, soft, limiting the risk of aging, but also helps to strengthen bones and strengthen the immune system.
USES:
Supplement Korean Collagen Drink for the body, enhance the ability to recover and regenerate the skin.
Moisturizes, helps skin maintain its natural softness and suppleness.
Support fade pigmentation – freckles, age spots, help improve dull skin, uneven skin tone.
Whiten skin, natural pink glow, prevent aging process.
Nourish each layer of cells, rejuvenate the skin, create a stretch effect.
Prevents the appearance of wrinkles, crow's feet, improves skin elasticity and firmness.
Support to improve body health, restore hair, nails, .. Korean Collagen Drink is extremely easy to drink, more delicious when drinking cold
INGREDIENTS
Fish collagen 1000mg: a protein that nourishes healthy skin, slows down and reverses signs of aging and rejuvenates the skin.
Hyaluronic Acid 5mg: Hydrates and moisturizes the skin, strengthens the healthy skin barrier.
Vitamin C 100mg: limit skin damage caused by exposure to ultraviolet rays, anti-oxidant, heal wounds, improve moisture for dry skin.
Ceramide 600mg: participates in the formation of the skin barrier and determines the appearance of the epidermis. Ceramide works to maintain the necessary moisture, protect the skin against harmful external agents and help shrink pores.
Notes when using
The ideal time to use the product is in the morning before eating or at night 30 minutes before going to bed.
Pregnant and lactating women should not use this product.
The effect depends on the body of each person.
The product is not a medicine and is not meant to replace medicine.
The appropriate course of collagen supplementation:
Method 1: Drink continuously for 3 months, then take a break for 6 months for the skin to synthesize and regenerate gradually.
Method 2: Drink for 1 month and then take 2 months off. Repeat this process to keep the skin youthful and elastic.
Note: Product effectiveness depends on the body of each person
Do not continuously add to avoid causing excess, waste.