Hebora tablets have a quintessential combination of 4 flowers to help the body radiate a gentle scent, balance female hormones and physiological abilities in women.
Hebora – The "Secret" body-fragrance pill that thousands of women love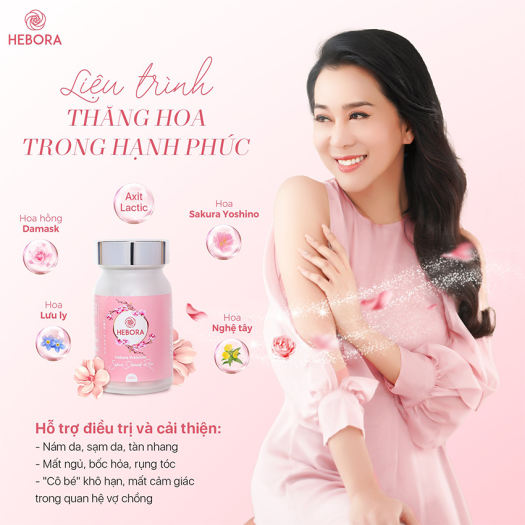 Outstanding uses of Hebora endocrine support pills
Hebora is the quintessential combination of 4 flowers: Damask Rose, Sakura Yoshino Cherry Blossom, Saffron and Evening Primrose, forming fragrant crystals.
Hebora oral tablet not only distilled the quintessence from natural extracts but also researched and produced according to the leading modern technological lines of the leading pharmaceutical and cosmetic brand AMS (AFC Efushi Group) in Japan.
Purifies the body and dispels body odor and minimizes hormonal acne.
Perfume itself throughout the body, from head to toe and even in the breath.
Calms the mind and balances hormones, especially in the perimenopausal period.
Replenish nutrients for youthful, firm and glowing skin, smooth.
Can be applied directly to the skin and used as perfume, safe for sensitive skin and people allergic to perfume.
Main ingredient
Yoshino Sakura (Sakura Essence): Cherry blossom essence has a mild and characteristic fragrance, so it is able to eliminate some unpleasant odors in some sensitive areas such as the mouth, the skin under the arms, triangle area and bring a gentle self-fragrance to women.
Damask rose (Damask rose): Damask rose has a higher content of essential oils and vitamins than some normal roses, so it has a distinctive, seductive scent as well as the ability to keep the scent for quite a few hours. lake. Besides, Damask rose also has moisturizing benefits, softens the skin as well as helps prevent aging.
Evening Primrose (Evening Primrose): Contains abundant Gamma Linolenic Acid (GLA) content, has the effect of balancing hormones as well as improving the phenomenon of estrogen loss in women, thereby maintaining reproductive function. female treatment, reducing the phenomenon of girl dryness and burning pain when "making love".
Safflower (Safflower essence): Contains high levels of Linoleic Acid (Omega 6), which moisturizes the skin, improves elasticity and reduces facial wrinkles. In addition, saffron flower essence also helps to maintain a balanced figure, slow down the aging process and dry the triangle area.
Lactic Acid Probiotics: Regulates the metabolic activity of intestinal bacteria, thereby increasing the absorption of nutrients, eliminating bad breath caused by digestive problems.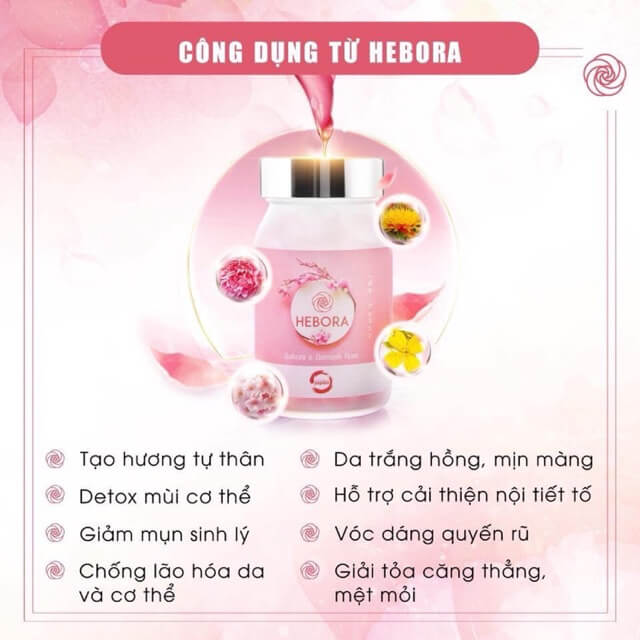 User manual
Take 1-2 capsules per day, with water or warm water.
Drink 30 minutes before meals or 30 minutes before bedtime.
Can be cut and applied directly to the skin to save the scent like perfume.
In important occasions such as meeting partners, dating,… should drink 30-40 minutes before.
The ability to store incense lasts from 2-4 hours depending on the location of each person.
Note
This product is not a medicine, it is not a substitute for medicine.
Depending on the location of each person, the effect will be different.
Methods of preservation
Keep out of reach of CHILDREN.
Preserved in dry, cool place. Avoid direct sunlight and high temperature.