LANCI Night Repair Probio Cream provides a visible skin repair effect. Instantly moisturizes, Strengthens the resistance to help the skin base to be healthy every day. Repel the aging process, improve elasticity, keep youthfulness from deep within.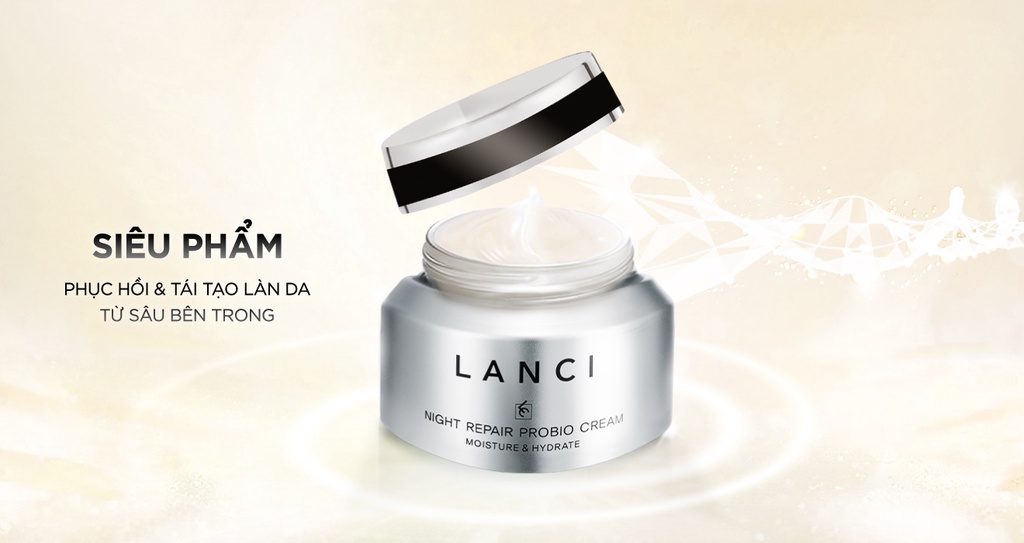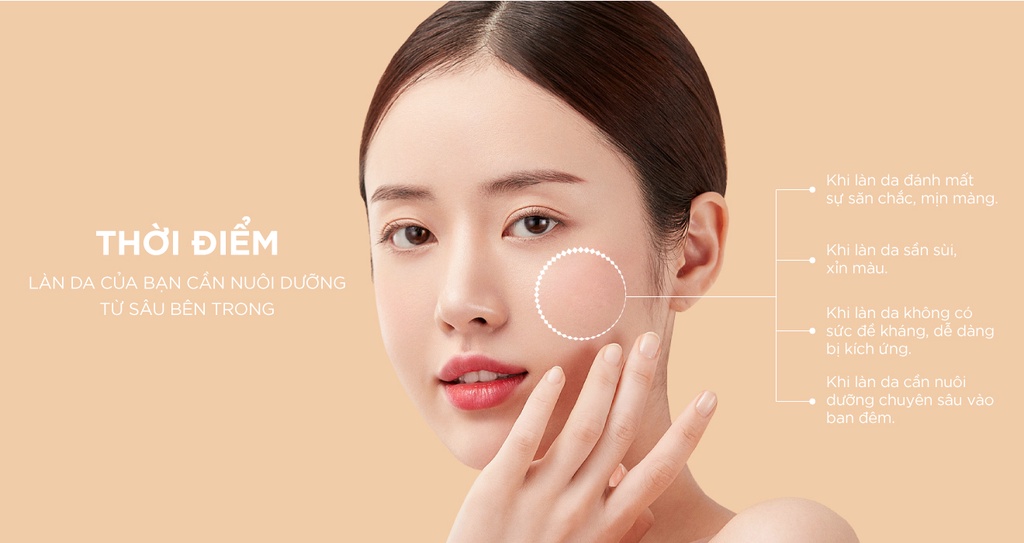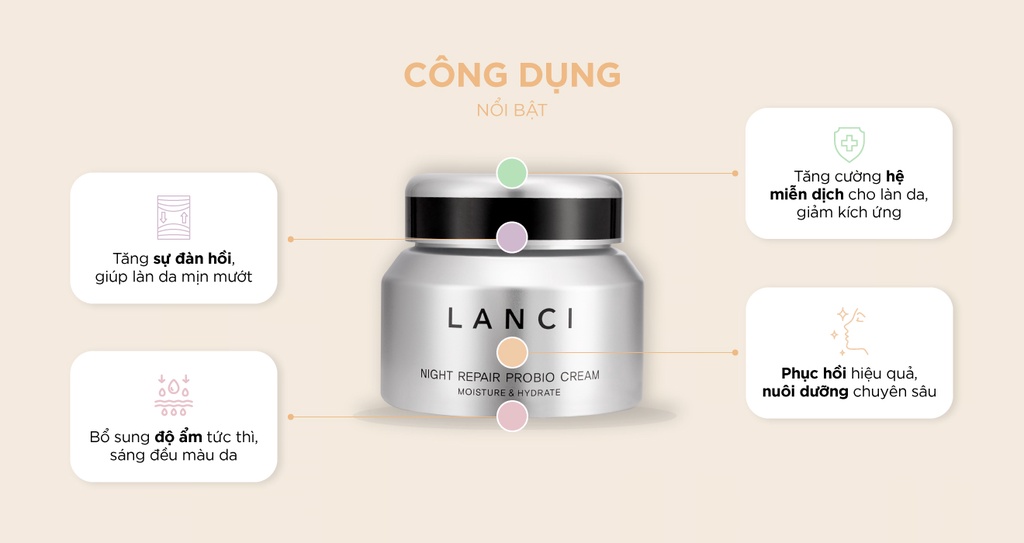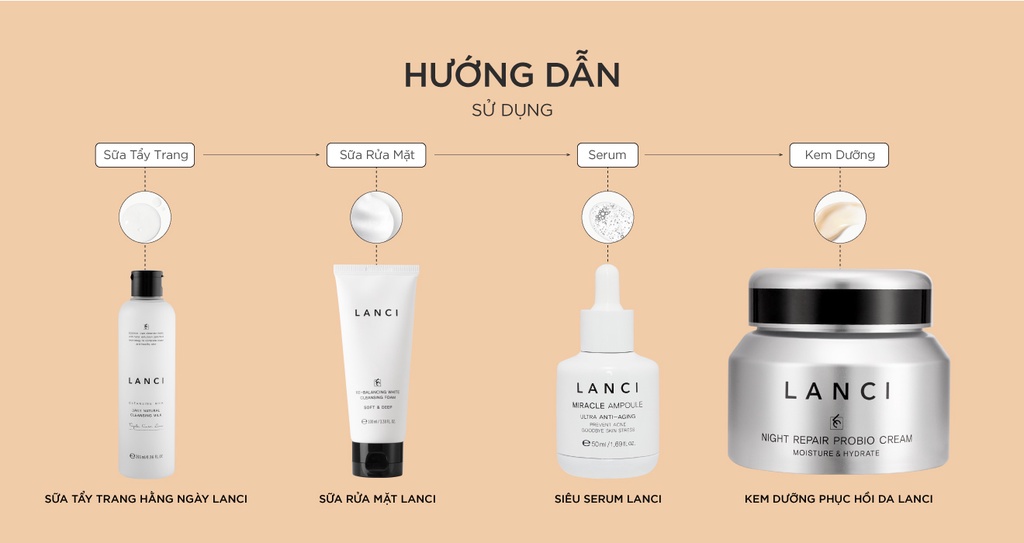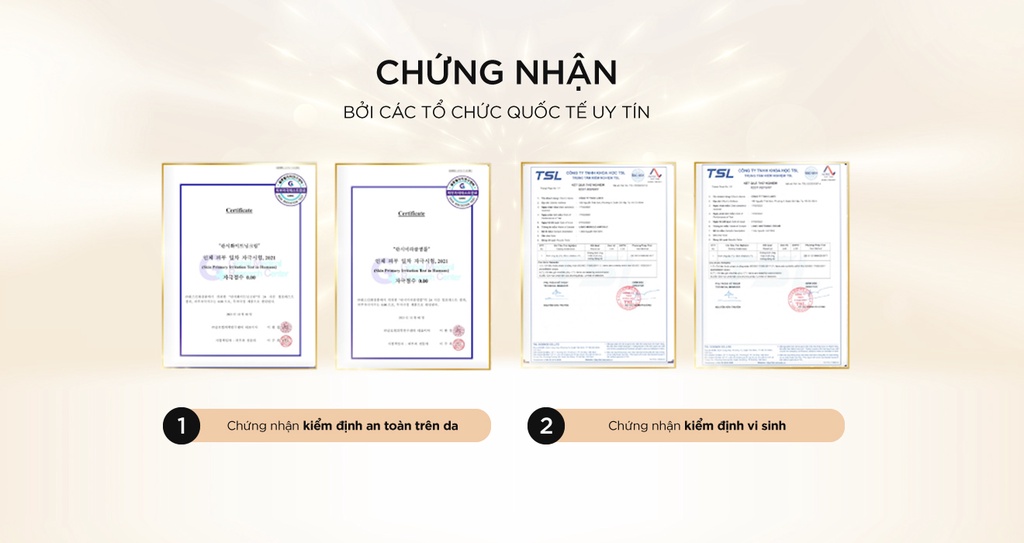 BRAND STORY
With the absolute belief that every woman can become more beautiful, thereby becoming more confident, proactively seizing opportunities and more successful in life, LANCI was established in 2017 with the mission of building a A foundation of correct and scientific understanding of skin care in general and intensive skin whitening in particular for Asian women, including Vietnamese women.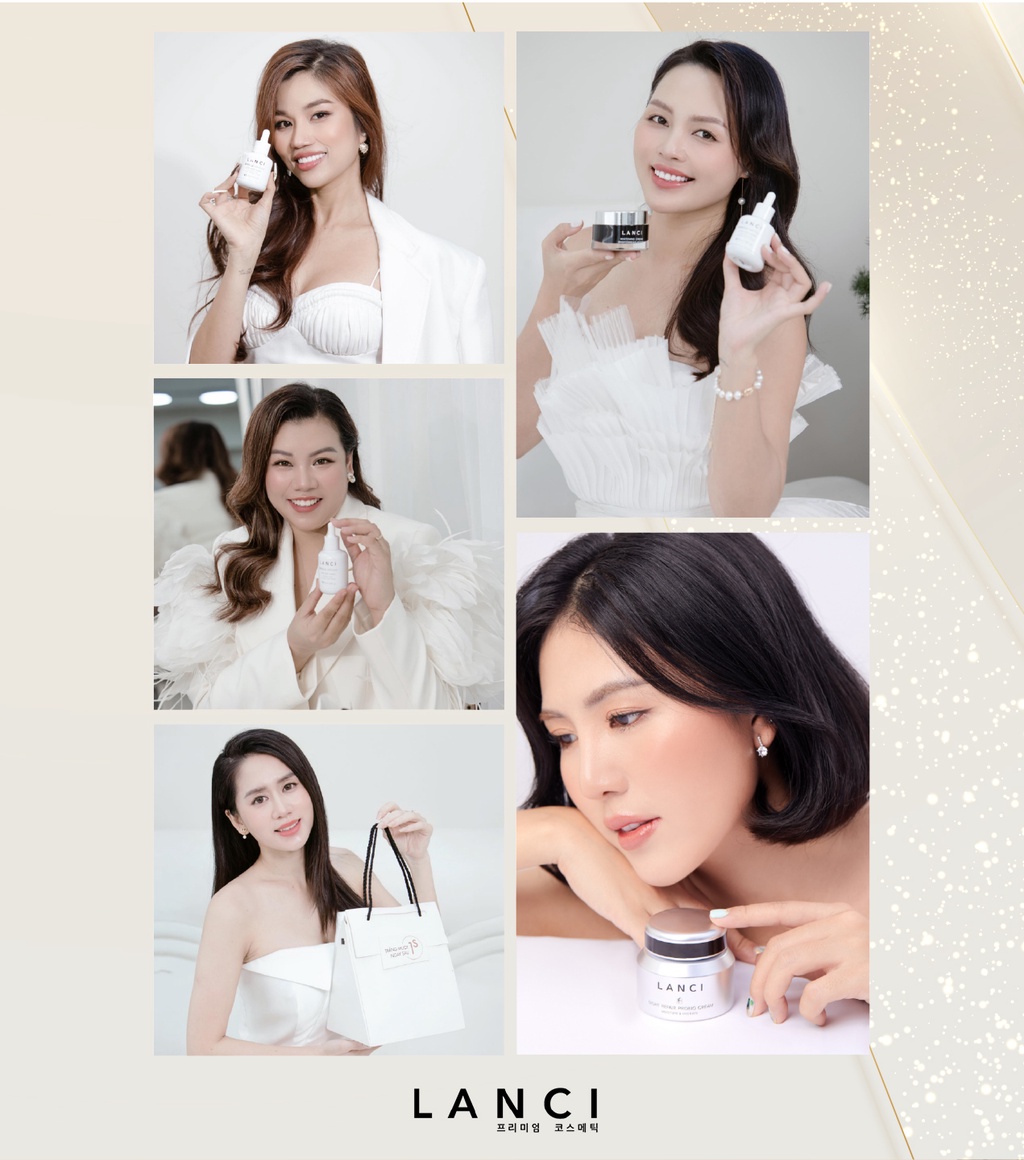 Through breakthrough technological solutions, based on the methodical researches of leading Korean dermatologists, over the past 5 years, LANCI has gradually laid a solid foundation for the journey to become a brand name. The most trusted intensive whitening cosmetics in Vietnam. And the customer loyalty rate of 82% is something that LANCI is always proud of and cherishes.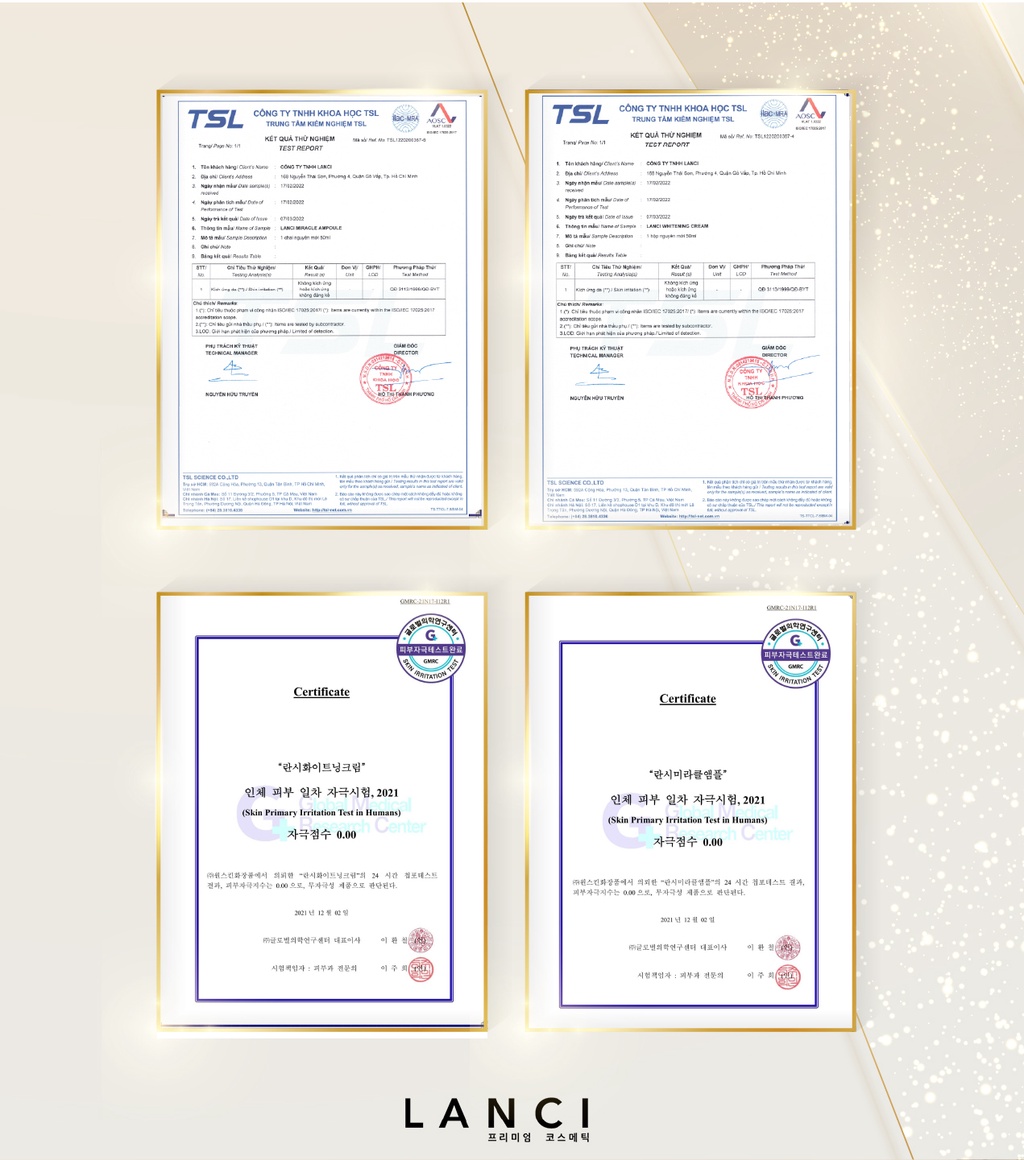 STORAGE INSTRUCTIONS:
Close the lid after use. Shelf life 12 months after opening.
Store in a cool dry place.
Do not store at too high, too low temperatures or in direct sunlight.
#Lanci #LanciKorea #MyPhamThienNhien #chongnangduongam #MyphamHanQuoc #kemdemlanci #Kemduonngam #kemduongphuchoi #Kemduongbandem
——————————-
𝐋𝐀𝐍𝐂𝐈 – Intensive Skin Whitening Cosmetics from Korea
Made in Korea
Produced and packaged at Samsung International complex
Imported and distributed by LANCI CO., LTD – 17 Tra Khuc, Ward 2, Tan Binh District, City. Ho Chi Minh City
Expiry Date: 3 years from date of manufacture