TRADE INFORMATION
With the absolute belief that every woman can become more beautiful, thereby becoming more confident, proactively seizing opportunities and more successful in life, LANCI was established in 2017 with the mission of building a A foundation of correct and scientific understanding of skin care in general and intensive skin whitening in particular for Asian women, including Vietnamese women.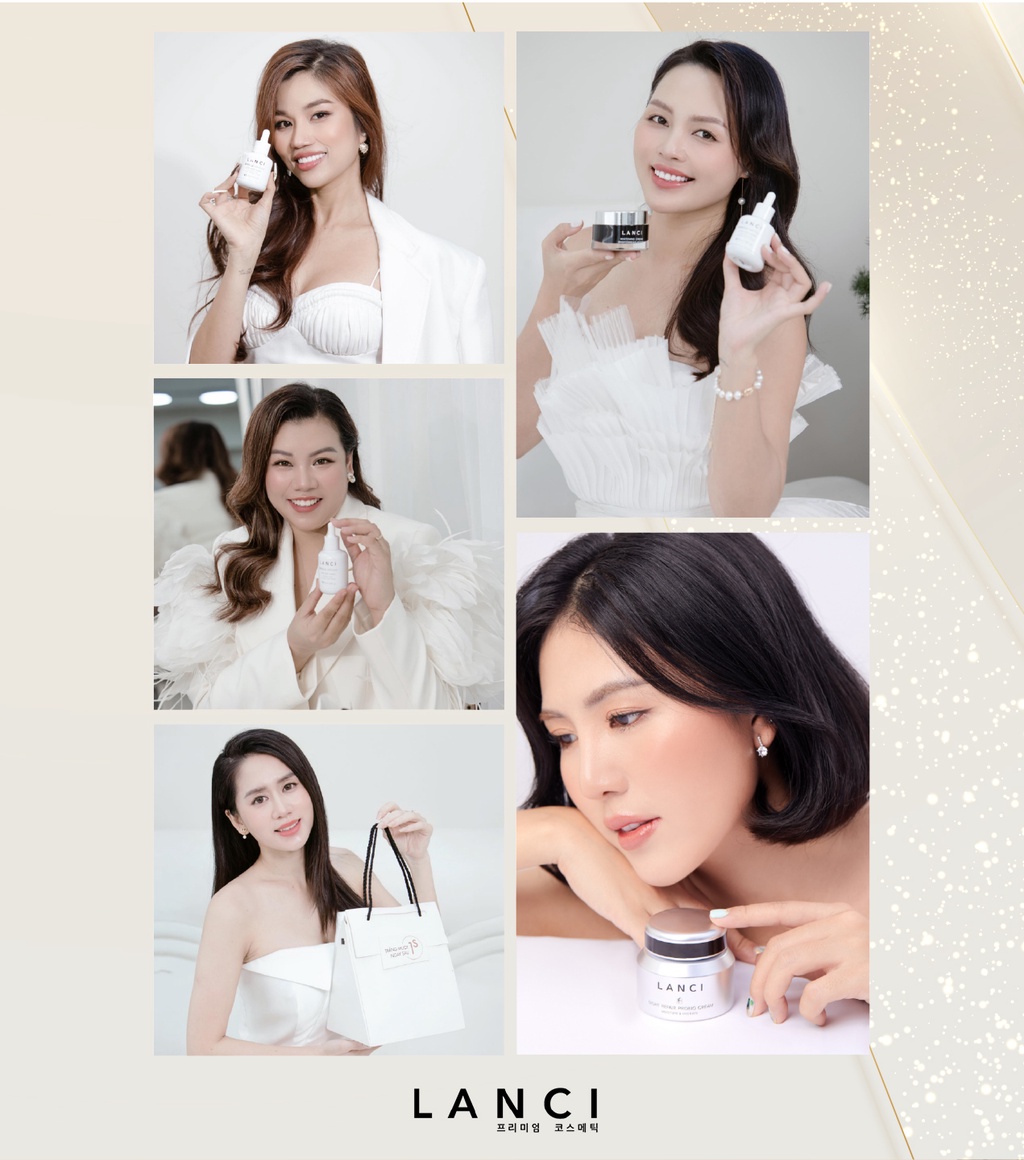 Through breakthrough technological solutions, based on the methodical researches of leading Korean dermatologists, over the past 5 years, LANCI has gradually laid a solid foundation for the journey to become a brand name. The most trusted intensive whitening cosmetics in Vietnam. And the customer loyalty rate of 82% is something that LANCI is always proud of and cherishes.
The use of Korean Lanci Whitening Cream day and night cream
Add anti-aging nutrients to your skin.
Maintain elasticity, firmness, healthy skin structure.
Stimulates the production of collagen and elastin to help regenerate and restore damaged skin.
Gives you smooth, bright white skin.
Prevent skin aging, reduce wrinkles, dark spots on the skin.
Retain water and balance the skin's moisture.
Push the melanin pigment out of the skin and prevent them from continuing to form.
Effective for all skin types, brightened and rejuvenated in the first week of use.
Can be used both day and night.
STORAGE INSTRUCTIONS:
Close the lid after use. Shelf life 12 months after opening.
Store in a cool dry place.
Do not store at too high, too low temperatures or in direct sunlight.
——————————-
𝐋𝐀𝐍𝐂𝐈 – Intensive Skin Whitening Cosmetics from Korea
Produced and packaged at Samsung International complex