Uses of Melsmon Platinum Liquid horse placenta drink:
Support to improve health and increase the flexibility and strength of joint cartilage.
Limiting the production and development of melanin, which causes darkening of the skin, naturally white and pink skin.
Improve health and increase resistance, immune system of the body.
Purify the body and support the elimination of toxins, helping to circulate blood easily.
Moisturises the body and the skin is moist and smooth.
Maintain strong hair nails, reduce breakage.
Reduce the symptoms of perimenopause and bring the body more refreshing and youthful.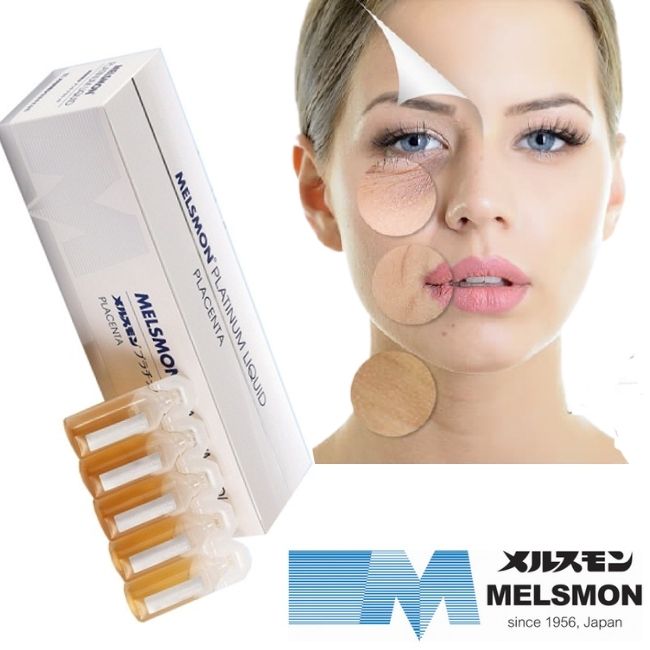 Ingredients in Melsmon Platinum Liquid horse placenta drink:
Hydrolyzed horse placenta extract, hyaluronic acid.
Amino acids: Lysine, alanine, aspartic acid, leucine, glutamic acid, glycine, valine, serine, tyrosine, phenylalanine, threonine, arginine, proline, isoleucine, methionine, histidine.
User manual: People over 18 years old can use it. Drink 01 tube per day, each tube is for one drink, use regularly in the morning or evening. + Drink every morning to replenish energy for the body full of energy, the body is young and healthy. + Drink every evening to nourish a healthy body, smooth, pink and white skin. Note: – The effect may vary depending on the user's location. – Should be combined with a reasonable diet and activities to promote the product's effectiveness. – Pregnant and lactating women should consult a doctor before use.
Methods of preservation: – Keep out of reach of small children. – Store in the refrigerator. – Store in a cool, dry place and avoid high temperatures.