Origin: USA The product is effective for all subjects, postpartum women or those who have long-standing dark BIKINI due to genetics.
Uses:
Reduces keratinized cells, improves skin pigmentation, reduces melanin, helps BIKINI become rosy, more attractive.
Prevent melasma, darkening, protect sensitive skin cells against the effects of free radicals
Anti-oxidant, prevents the accumulation of black pigment
Enhance blood circulation and regenerate fresh, bright pink smooth skin
Protects skin cells from the sun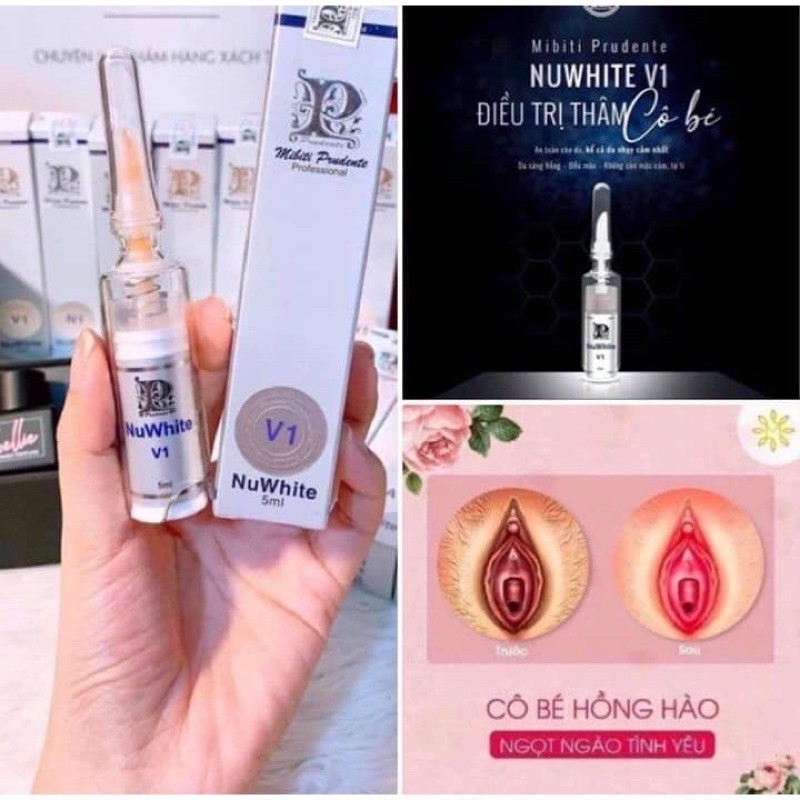 User manual:
After cleaning the treated area, the skin is clean.
Take a sufficient amount of Nuwhite V1 Mibiti Prudente Cream and apply evenly on the darkened private area.
Gently massage for the cream to absorb for about 5-10 minutes.
Use twice a day morning and night.