SPECIAL CHARACTERISTICS OF IMPROVED SLIMMING CARE X3 2022 ✅ Supports more effective weight loss process ✅ Detoxify, purify the body, cool the liver, beautiful skin ✅ Reduce stress, pressure ✅ Helps to sleep better, sleep deeper ✅ Provides more fiber, good for the digestive system – New identification against counterfeiting: 🔥Stamping Slimming Care logo on each capsule 🔥Seal membrane uses new modern thermal technology 🔥Add FDA Stamp on the package 🔥 x3 tablets with brand identity logo printed 🔥 Lotus stamps are replaced with white QR stamps Customers need to pay special attention to identify carefully, Scratch and scan QR Lotus Stamps Anti-counterfeiting to confirm genuine goods. Slimming Care x3 weight loss ingredients: Honeysuckle, Ganoderma lucidum, grapefruit peel extract, white tea, lotus leaf, ground ginseng, bitter melon… How to use Slimming Care x3 weight loss herbs Take 1 capsule a day 30 minutes before breakfast. For obese people take 2 tablets. People with stomach pain drink 30 minutes after eating. 1 box can reduce from 1 to 4kg.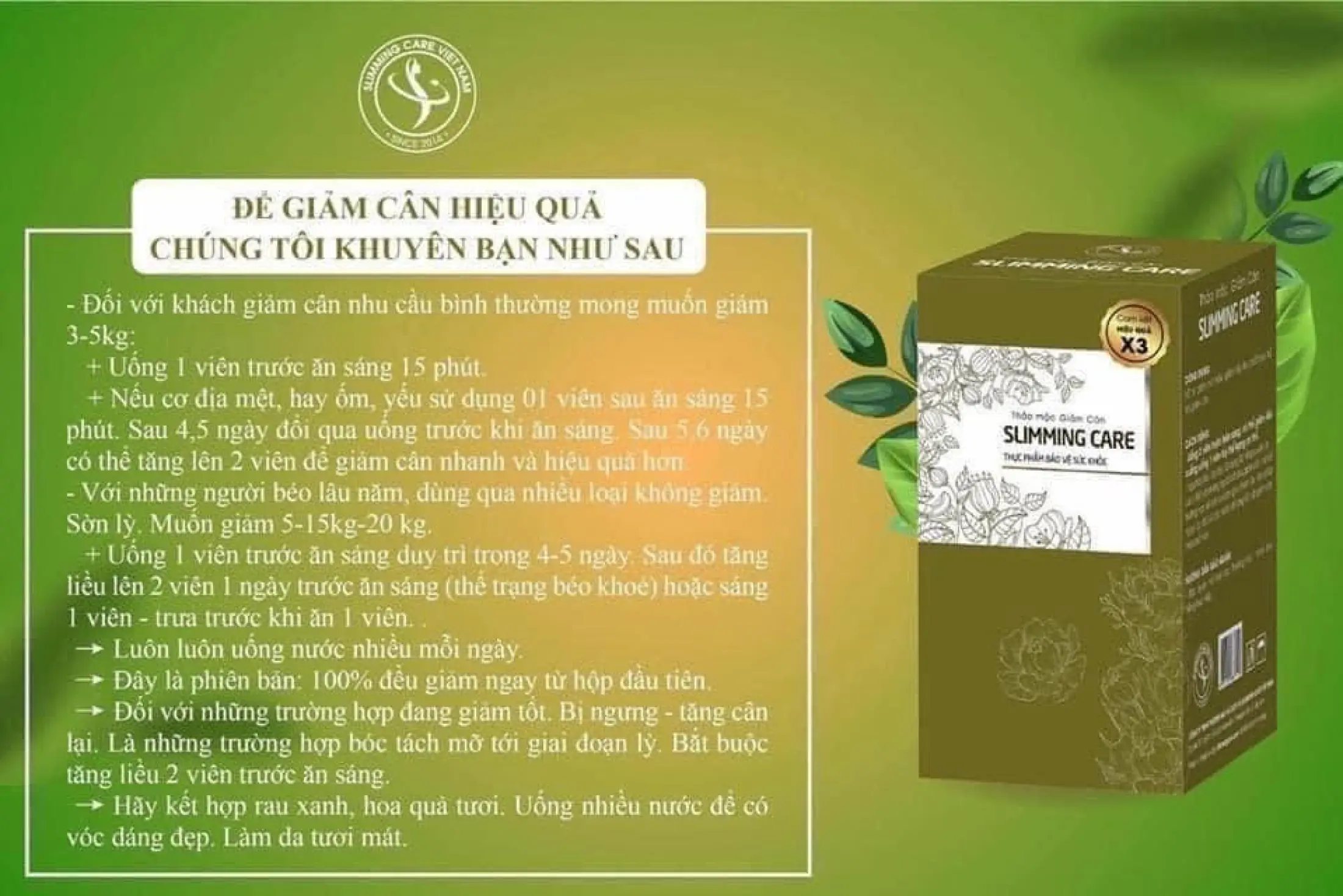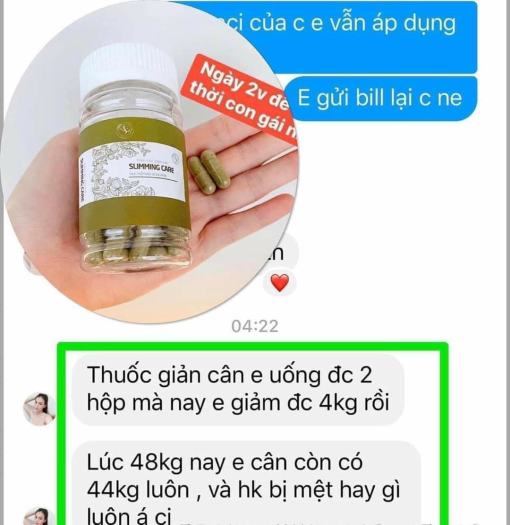 ---
ĐIỂM ĐẶC BIỆT CỦA GIẢM CÂN SLIMMING CARE X3 CẢI TIẾN 2022
– Cải Tiến Chất Lượng đã TỐT nay còn VƯỢT TRỘI hơn , với công thức hoàn toàn mới kết hợp Detox RAU CỦ tặng kèm .
 Hỗ trợ quá trình giảm cân hiệu quả hơn
 Thải độc, thanh lọc cơ thể, mát gan, đẹp da
 Giảm stress, áp lực
 Giúp ngủ ngon, ngủ sâu hơn
 Cung cấp thêm nhiều chất xơ, tốt cho hệ tiêu hoá
– Nhận diện mới chống hàng giả :
Dập logo Slimming Care trên từng viên nhộng
Màng seal sử dụng công nghệ nhiệt hiện đại mới
Thêm Tem FDA trên bao bì
Viên x3 in logo nhận diện thương hiệu
Tem hoa sen thay bằng tem QR trắng
KH cần đặc biệt chú ý nhận diện thật kĩ càng , Cào và quét QR Tem hoa sen Chống hàng giả để xác nhận hàng chính hãng
Thành phần giảm cân Slimming Care x3:
Kim ngân hoa, nấm linh chi, chiết xuất vỏ bưởi, chè vằng, lá sen, sâm đất, khổ qua…
Cách sử dụng thảo mộc giảm cân Slimming Care x3
Ngày uống 01 viên trước bữa ăn sáng 30 phút.
Đối với người béo phì uống 02 viên.
Người bị đau dạ dày uống sau ăn 30 phút.
1 hộp có thể giảm từ 1 đến 4kg.