Sanga Miss Fit Pomegranate Jelly is a functional food of the Sanga brand, containing an abundant source of nutrients and natural vitamins from pomegranates to help beautify the skin, anti-aging, supplement collagen for smooth skin. youthful. Pomegranate also helps to purify the body, reduce excess fat, and is extremely good for women. SangA's products are popular in the world market.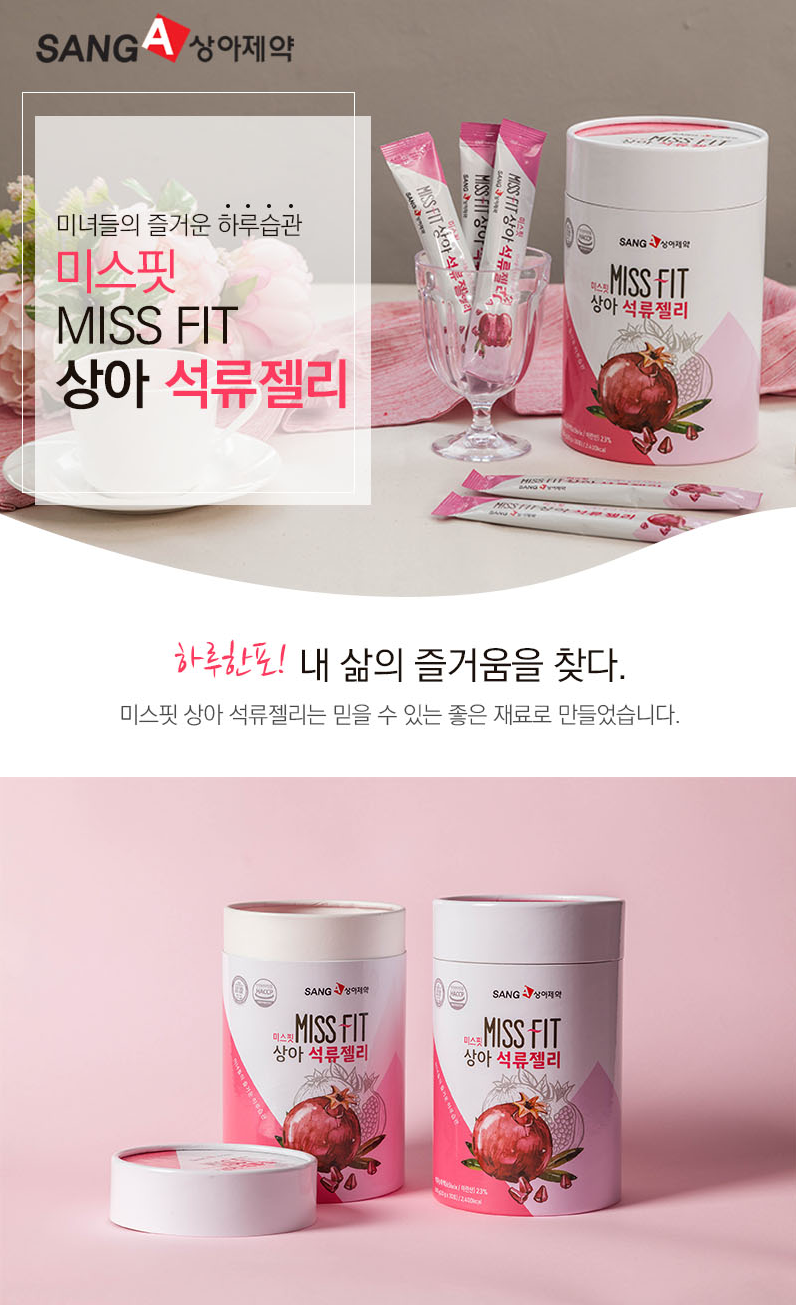 Featured:
– Sanga Real Grapefruit Vita Tok Tok Drink is now available at Skinfood World.
The product is extracted from pomegranate, rich in antioxidants, lactic acid, protein and vitamin E, helping to instantly rejuvenate the skin.
– Supplementing collagen helps skin to be firm and improves skin elasticity.
– Slow down the aging process, help the body stay healthy.
Contains three times more antioxidants than wine and green tea.
– Helps to brighten the skin and restore damage caused by acne, dark scars, inflammation
– Regenerating skin cells, bringing miraculous changes to the female body.
A stick of jelly with a sweet and sour fruit flavor that creates a delicious feeling but is easy to carry with you to use.
Recommended audience:
– For those who usually eat a lot of fat and grease
– For those who regularly drink alcohol and smoke
– For those who are less active in sports
– For those who often work outdoors and are active outside
– For those who often feel tired and sick
– For those with weak immune system
**This product is not a medicine, it is not a substitute for medicine
User manual:
– Eat 1 packet per day as a dessert or snack.
– Enjoy immediately after opening the package, do not warm or freeze.