Description
Weilaiya perfume high-end hair & body care set includes:
Truffle Weilaiya Multi-Stage Repair Shampoo 450ml/bottle
Damask Weilaiya Rose Petal White Shower Gel 450ml
Weilaiya Truffle Mushroom Multi-Stage Repair Shampoo
Highlights:
Restorative shampoo for damaged hair, dry hair, dyed hair, bleached hair
Nourishing scalp, anti-aging scalp
Contains 2 expensive nutrients White Truffle (Germany) & Caviar (France)
Luxurious fragrance very similar to YSL Black Opium perfume
Smooth hair, in salon standard style
Weilaiya Truffle Mushroom Multi-Stage Restoration Shampoo – The most expensive & premium ingredient
Weilaiya Restorative Shampoo is extracted from 2 rare and nutritious superfoods in the world to help add moisture to the hair, not to break hair, care for the ends of the hair:
German White Truffles
Is a fungus that grows deep underground, is a premium food, is likened to "White Diamond" with the effect of restoring the scalp, anti-aging scalp, strong anti-oxidant.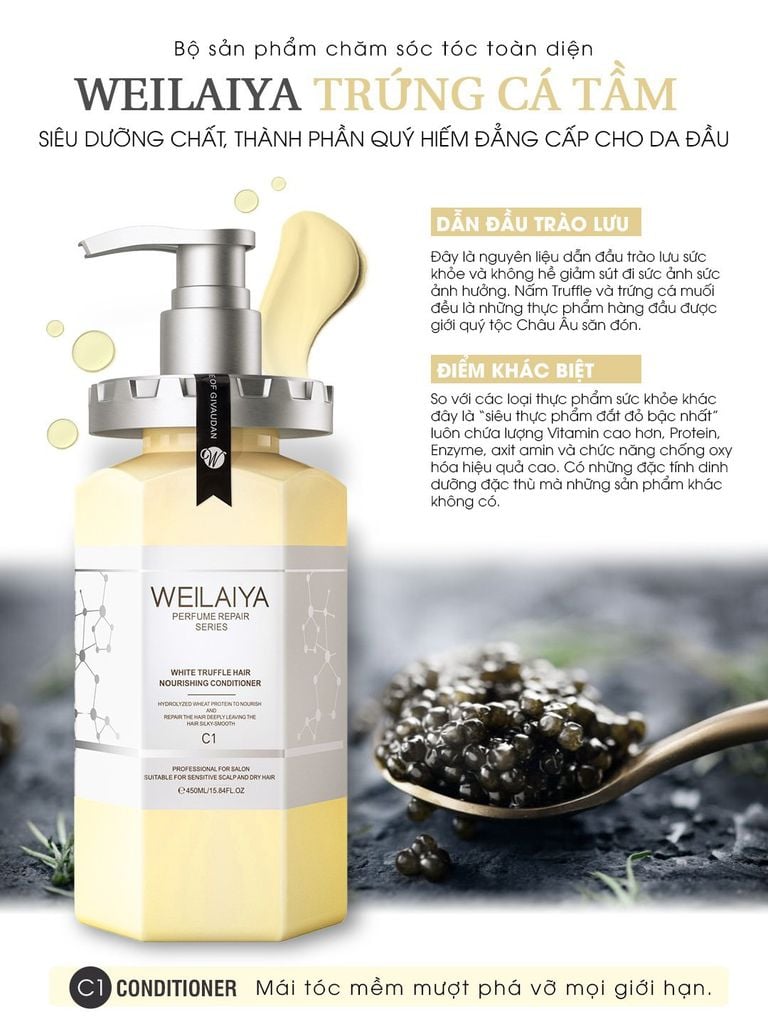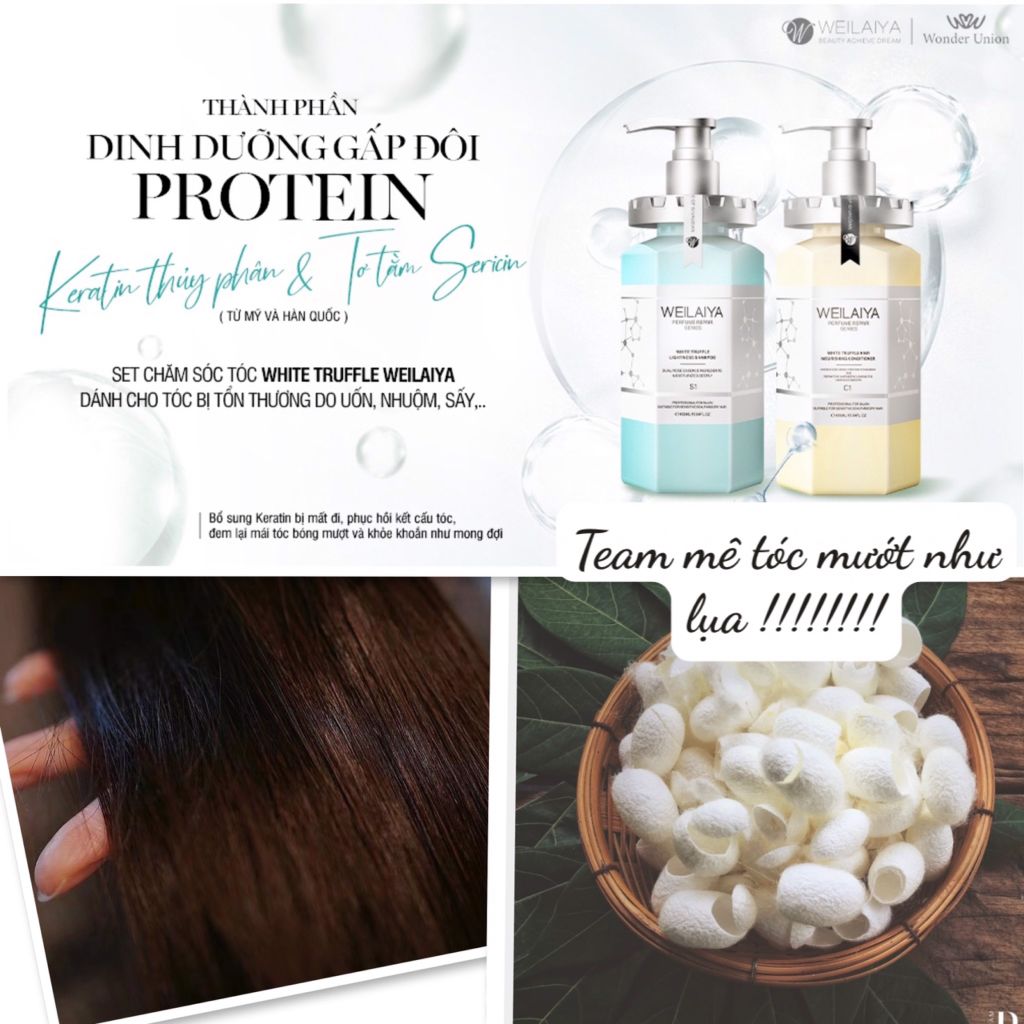 In addition, the Truffle Weilaiya multi-layer hair restoration shampoo set also contains patented precious essence ingredients that provide intensive scalp care such as facial care:
Passion fruit extract
Rosehip extract
Fermented Rice Extract
Weilaiya hair restoration shampoo set contains 17 kinds of natural amino acids, 65 kinds of vitamins and minerals and natural moisturizing elements to bring comprehensive effects to the hair and scalp. This combination results in a smart shampoo that restores all hair types to their best condition.