Shiseido Pure White Drink is a Japanese beauty supplement that is popular among beauty-conscious individuals who want to add a pop of color to their daily skincare routine. Shiseido Pure White, in particular, aids in the prevention of freckles and the maintenance of healthy translucent skin.
Pure white was created in 1998 and has evolved in tandem with Shiseido's research.
Shiseido Pure White Drink contains oriental beauty ingredients such as lycium chinense fruit (goji berry), which has long been known to be beneficial to both beauty and health. In addition to goji berry, Pure White supplement contains lychee seed, adlay, chrysanthemum, chamomile, and oil palm, all of which work well with your skin to bring out its shine, beauty, and translucence.
Vitamins C and E are also included for their antioxidant and brightening properties.
Caffeine-free, preservative-free, and calorie-controlled (9.5kcal).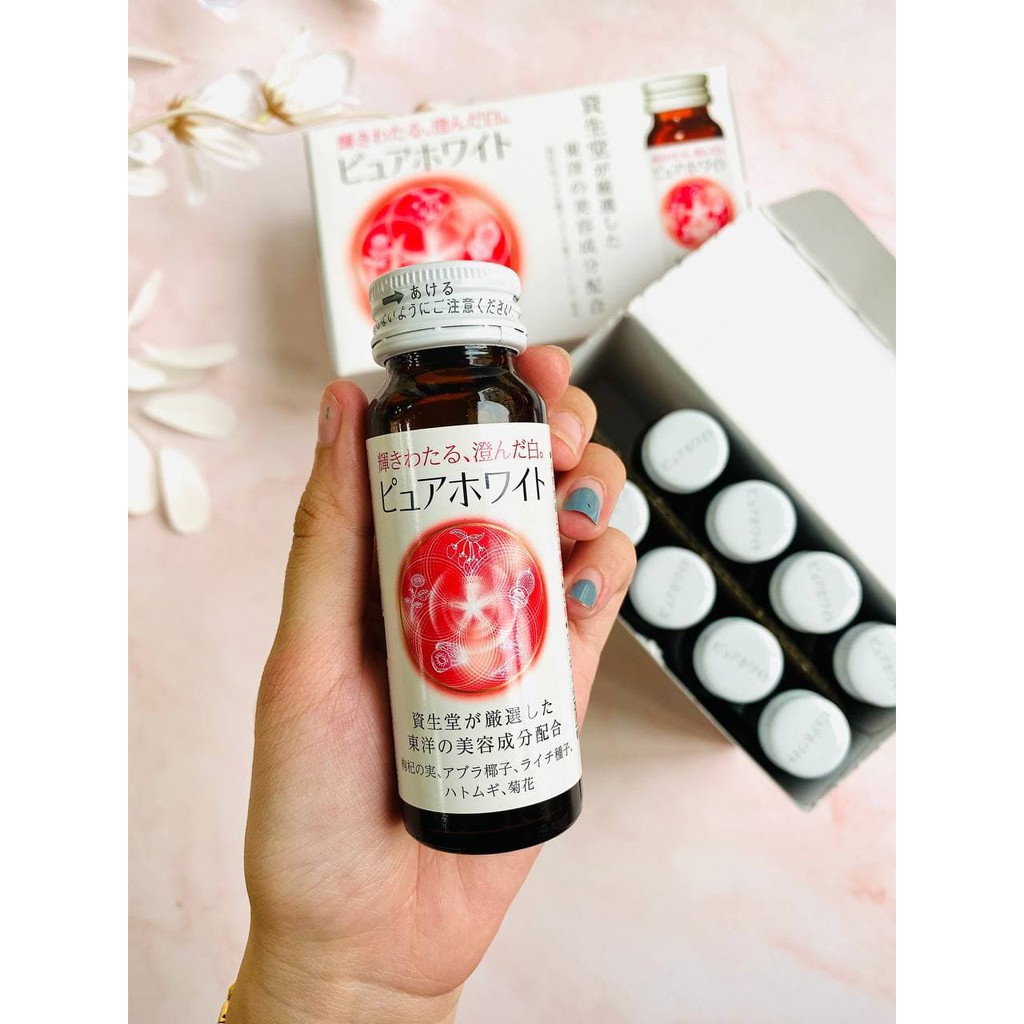 Instructions
It should be consumed cold (put them and keep them in the fridge).
It is recommended to consume one bottle per day.
Details
9.5 kcal per bottle of energy
Net weight: 50ml x 10 bottles
Produced in Japan