Transamin 500mg helps inhibit the formation of Melanin that causes darkening, pigmentation, freckles, and supports whitening, effectively erasing dark spots.
Transamin 500mg – Effectively fade dark spots
Uses of Transamin 500mg
Transamin 500mg whitening oral tablet prevents the formation of melanin, which causes darkening, melasma, freckles, age spots.
Produced on an improved formula, it effectively helps to quickly fade dark spots, dark spots, freckles, even birthmarks, age spots, helping the skin to be bright and radiant.
Transamin 500mg melasma treatment breaks down dark spots and the process of their accumulation through the process of preventing blood clots, while increasing blood circulation under the skin to help make the skin more rosy, not white.
The product also helps restore damaged skin caused by UV rays or laser treatment.
Transamin 500mg is in the top of the most effective skin whitening products in Japan. The product does not affect the health or endocrine system in the body, so you can rest assured when using it.
Transamin oral tablet also works against obesity, reducing the concentration of calories in the body.
Ingredient
The main ingredient is Tranexamic Acid that helps inhibit the formation of Melanin pigments. In addition, Transamin 500mg oral tablet also contains Vitamins A, C, E and Glutathione.
User manual
Take 1 pill 2 times a day.
Should be taken after breakfast or dinner.
Drink a lot of water so that Transamin 500mg oral tablet can be more effective and effective.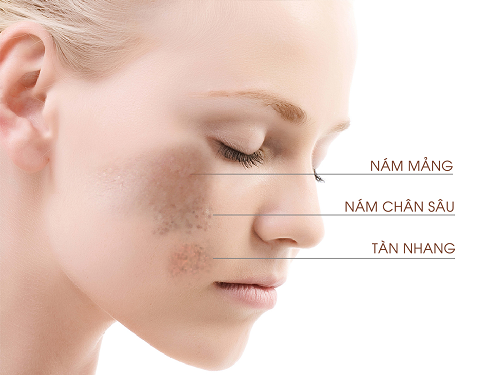 Note
This product is not a medicine, it is not a substitute for medicine.
Depending on the location of each person, the effect will be different.
Methods of preservation
Keep out of reach of CHILDREN.
Preserved in dry, cool place.
Avoid direct sunlight and high temperature.