Origin: Switzerland /Capacity: 50ml
Product information:
Vento Vivere White Truffle Cellular Cream – a cream belonging to the current leading skin care product line of Vento, with extracts of precious ingredients and outstanding Generation III technology in Switzerland, including nuclei. Trufle white mushroom has the effect of regenerating skin structure, tightening pores, clearing hidden acne, reducing acne, reducing inflammation, controlling sebum, filling pitted scars, erasing dark spots, inhibiting the appearance of acne. into melanin pigment, brighten and rejuvenate skin, enhance damage recovery, reduce skin irritation, balance moisture and natural pH, prevent dry, cracked and rough skin, irritation blood circulation under the skin, restore vitality, promote the production of new collagen and elastin fibers, fade wrinkles and lines (forehead, eye tail, lip corners…), slow down the aging process dermatology,…
White cream jar design, symbolizing the skin whitening feature and purity of Truffle, featured from the very rare Swiss mountain truffle that is more effective than the placenta in whitening and renew skin very quickly.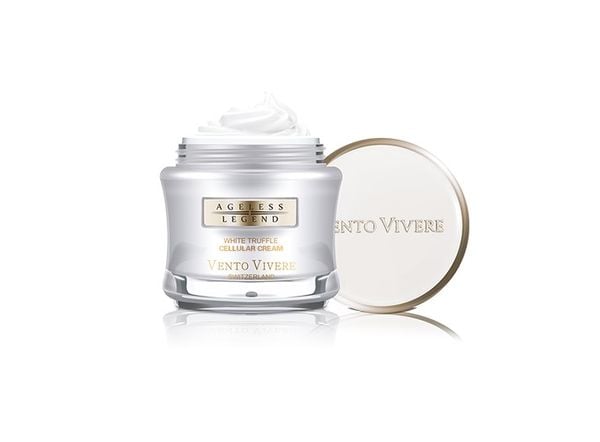 Highlights:
– Vento Vivere White Truffle Cellular Cream is one of the Vento Vivere creams that come from a large research institute that is not mass-produced, has been thoroughly tested and verified by millions of people. native.
– Truffles often grow in the high mountains, absorbing the essence of heaven and earth, so they contain many valuable nutrients. In cuisine, truffles are used as an extremely expensive spice in Europe, giving a special flavor to dishes. Not only that, truffles also bring many health and beauty benefits. Many cosmetic companies today, including Vento Vivere of Switzerland, have used this fungus to make a variety of skin care products.
According to the research results of scientists, Truffle will promote ATP production in skin cells to repair damaged skin cells, produce new skin cells to wake up the skin. young and full of energy. In particular, this precious truffle also contains rare skin-conditioning active ingredients:
Polysaccharide – moisturizing active ingredient for soft and smooth skin, preventing dryness, cracking and roughness on the skin surface.
Powerful antioxidants and Selenium – a substance capable of stimulating the production of new collagen and elastin fibers, smoothing wrinkles and lines in the forehead, eyes, corners of the lips…, helping to restore firm and elastic skin, protect the skin from the bad effects of the external environment, prevent UV rays from penetrating, reduce dark spots and freckles, whiten and radiant skin.
Uses:
Clear acne hidden, reduce irritation, reduce the condition or inflammation of seborrheic dermatitis.
Extremely high anti-inflammatory, anti-bacterial, balances the microflora on the surface of the skin.
Control sebum, tighten pores, limit clogged skin that leads to acne and folliculitis.
Repairs and regenerates the structure of old and sensitive skin, soothes, relieves irritation and discomfort.
Strengthens the skin's resistance and self-healing ability.
Effectively fill pitted scars, prevent acne, nourish shiny and healthy skin.
Balances skin's moisture and natural pH, preventing rough and rough skin.
Enhance metabolism between skin cells, promote subcutaneous blood circulation, clean pores.
Protect the skin from the bad effects of the external environment, antioxidant and free radicals, improve elasticity and firmness, increase collagen and elastin production, smooth wrinkles on the skin.
Inhibits the formation of melanin pigment, brightens the skin from the inside and radiant from the outside.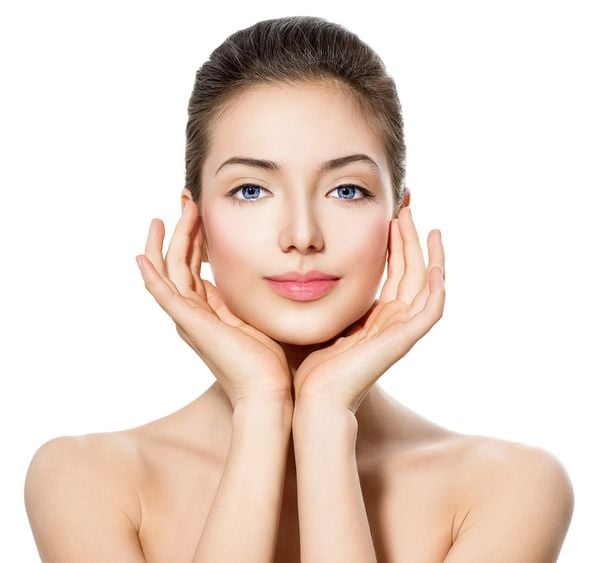 Ingredient:
Aqua (Water), C12-20 Acid PEG-8 Ester, Caprylic/Capric Triglyceride, Oleic/Linoleic/Linolenic Polyglycerides, Polyglyceryl-6 Distearate, 1,2-Hexanediol, Dipentaerythrityl Hexacaprylate/Hexacaprate, Isononyl Isononanoate, Cetyl Stearate, Dimethicone, Cetyl Alcohol, Potassium Cetyl Phosphate, Isostearyl Isostearate, PEG-8, Polymethyl Methacrylate, Jojoba Esters, Acrylates/C10-30 Alkyl Acrylate Crosspolymer, Sodium Polyacrylate Starch, Parfum (Fragrance), Polyglyceryl-3 Beeswax, Hydrolyzed Vegetable Protein, Glycerin, Chlorphenesin, Trehalose, Disodium EDTA, Xanthan Gum, Isomalt, Sodium Hydroxide, Pentylene Glycol, Pentaerythrityl Tetra-Di-T-Butyl Hydroxyhydrocinnamate, Stearic Acid, Tamarindus Indica Seed Extract, Sodium Benzoate, Leontopodium Alpinum Leaf Cell Extract, Tuber Magnatum Extract, Lecithin, Saponaria Pumila Callus Culture Extract, Potassium Sorbate.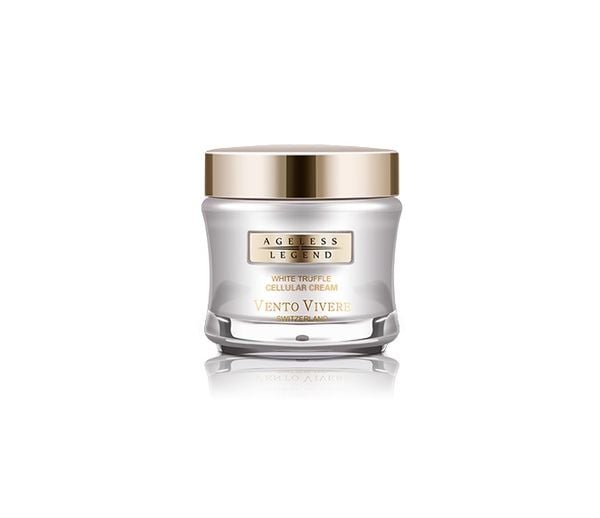 User manual:
Step 1: Clean the skin and balance the skin with rose water, essence.
Step 2: Take an appropriate amount of cream and apply evenly on the face and neck, gently massage to absorb the nutrients completely into the skin.
Use twice a day, morning and evening.
Note:
Can be used as a makeup primer.
Do not rub too hard because it will clog the pores, not escape, causing oily skin.
Should be used in conjunction with sunscreen during the day to protect the skin best.
Store in a cool place, avoid direct sunlight.
Keep out of reach of CHILDREN.