Weilaiya Hydra-Essential Tight Eye Mask contains ingredients of gotu kola, golden guava, tuberous roots, Niacinamide, Hyaluronic Acid, Carrageenan… to help reduce wrinkles, firm and lift muscles eye area, remove puffiness, fade dark circles…, give you smooth and healthy eye skin.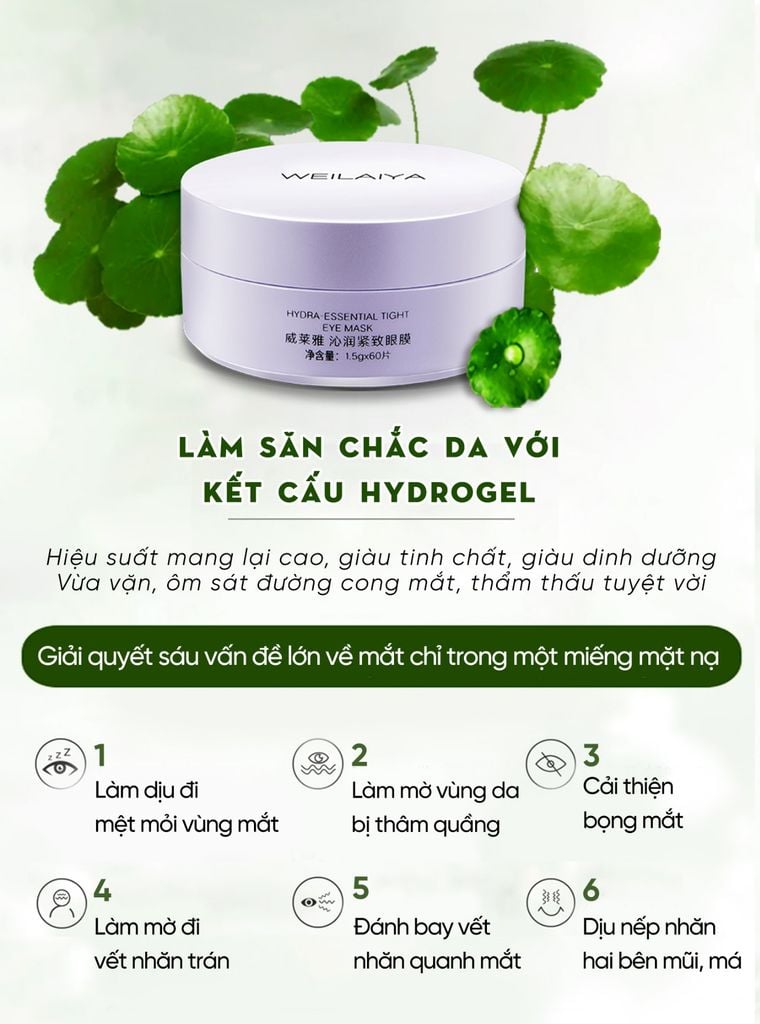 Collagen textured eye mask offers 6 uses in 1
With its Hydrogen texture, the mask easily adheres to the skin. At the same time, the nutrients in the mask gently penetrate into the skin, effectively nourishing the eye skin. The product is suitable for all skin types.
Centella asiatica extract increases resilience and helps rejuvenate eye muscles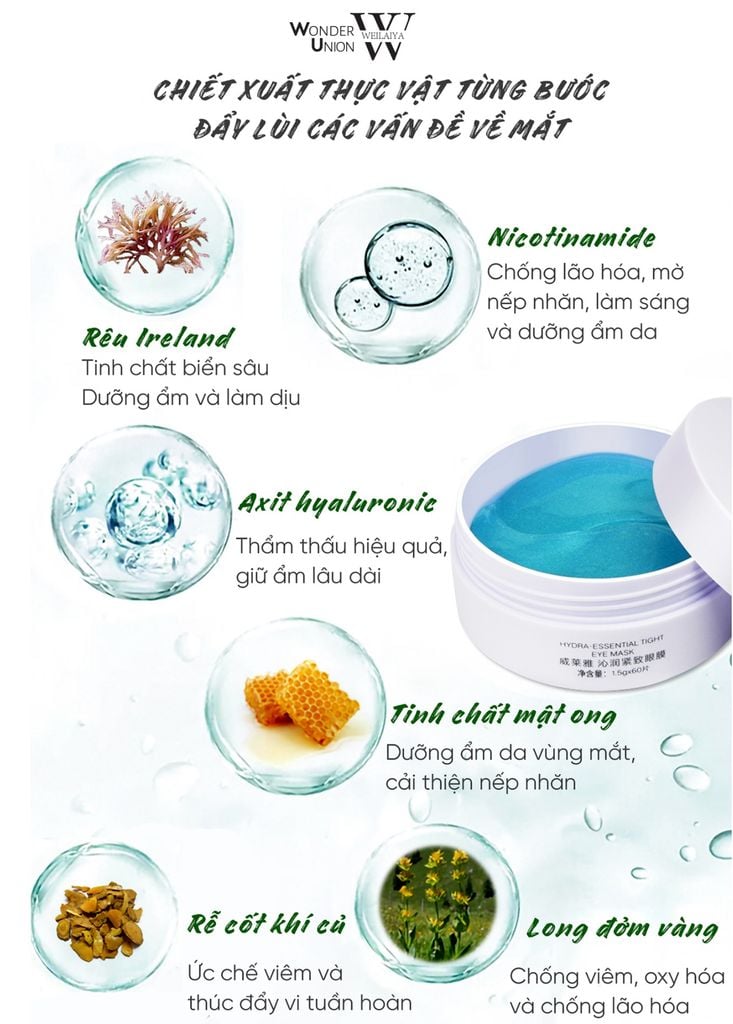 Natural extracts help nourish the eye area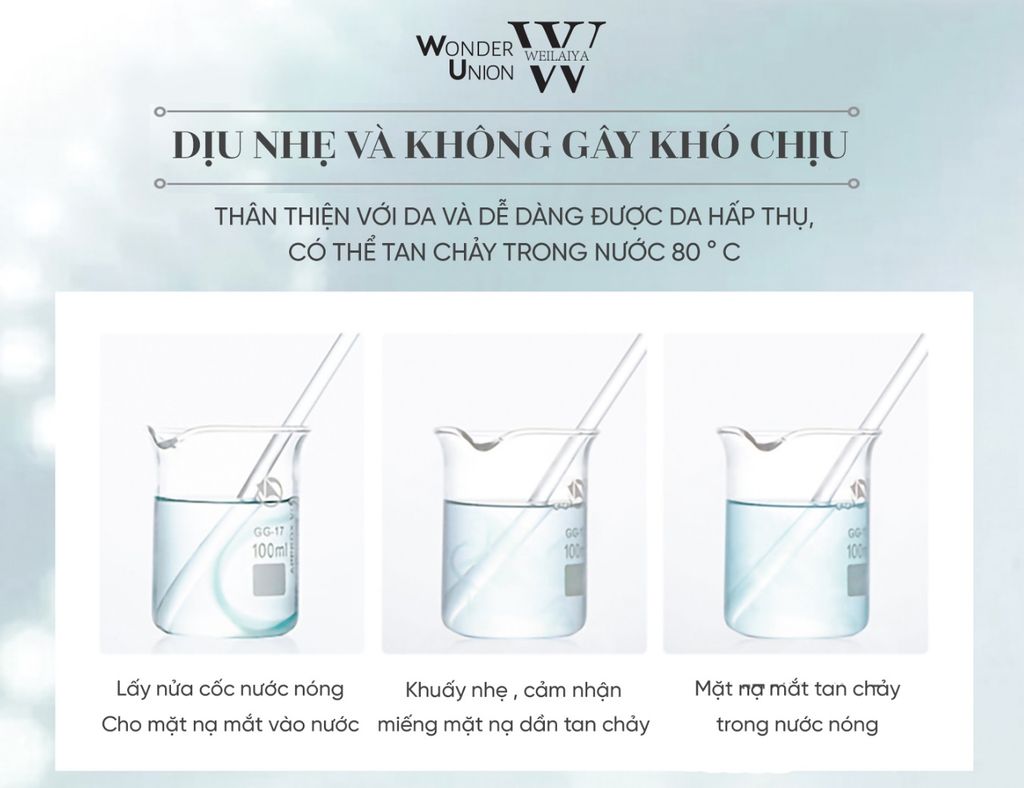 Weilaiya eye mask made of gentle, skin-friendly materials, can be dissolved in water at 80 degrees C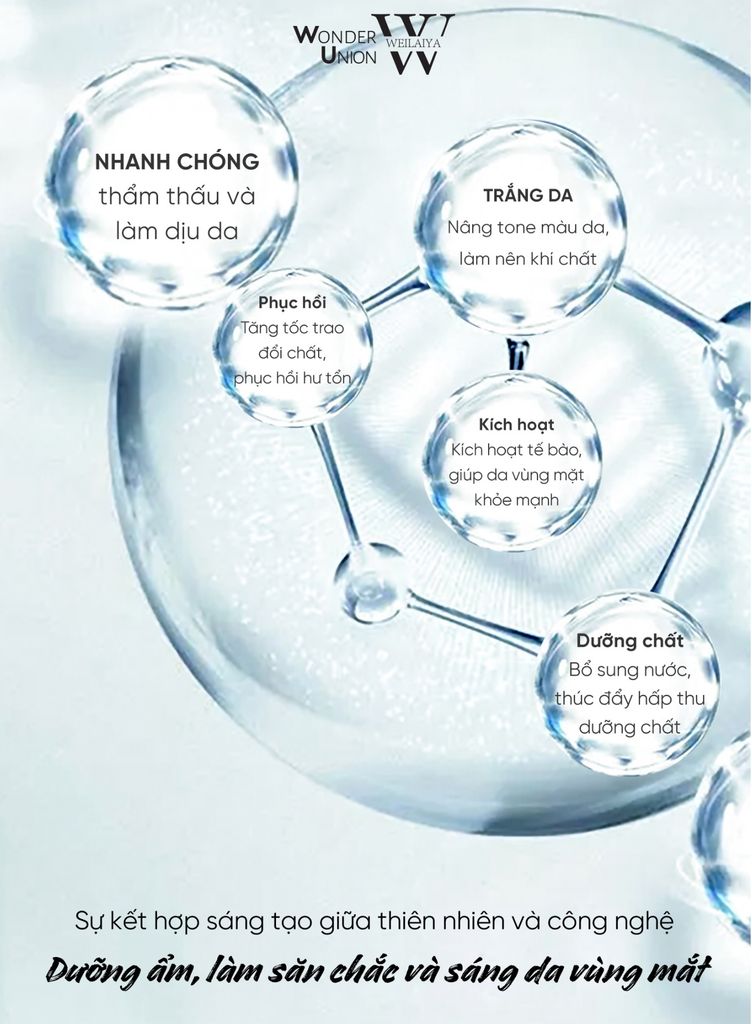 Weilaiya eye mask is a creative combination of nature and technology
User manual