Describe
• Capacity: 28ml*10 pieces
• Main use: Whitening & anti-aging
• Suitable: for all skin types, including sensitive skin and during treatment
DETAILS
– Weilaiyaa pink and white skin mask 28ml is a high-class sheet mask line of the Weilaiya brand. 
– The mask is woven with Japanese Camellia fiber, which is super soft and thin to help nutrients penetrate deeply into the skin, containing many moisturizing and restorative ingredients to nourish the skin soft and smooth, 
Brighten and rejuvenate skin in just 20 days

Weilaiya Rose Essence Whitening Anti-aging  Mask is a whitening, darkening, anti-aging, non-invasive, anti-aging mask that oppresses horny, removes dead cells on the skin surface. : Smooth but effective – does not "put pressure" on the skin. Using natural ingredients, which have the effect of brightening the skin and restoring capillary damage, reducing the symptoms of inflammation and redness: Damask rose essential oil, Niacinamide, Tranexamic Acid, …
MAIN INGREDIENT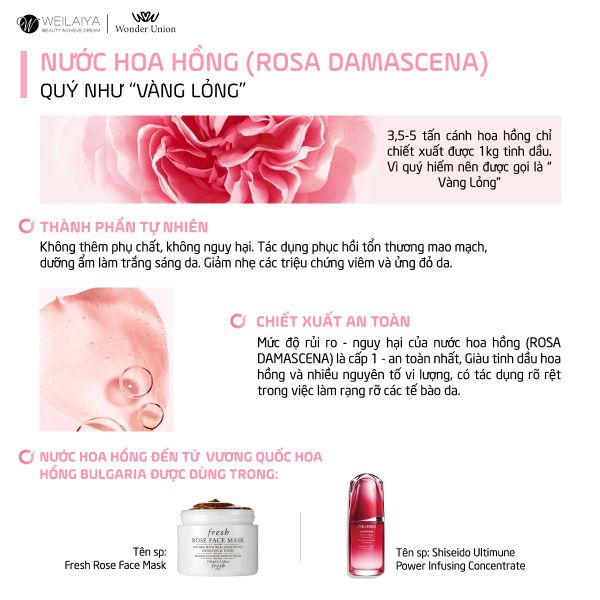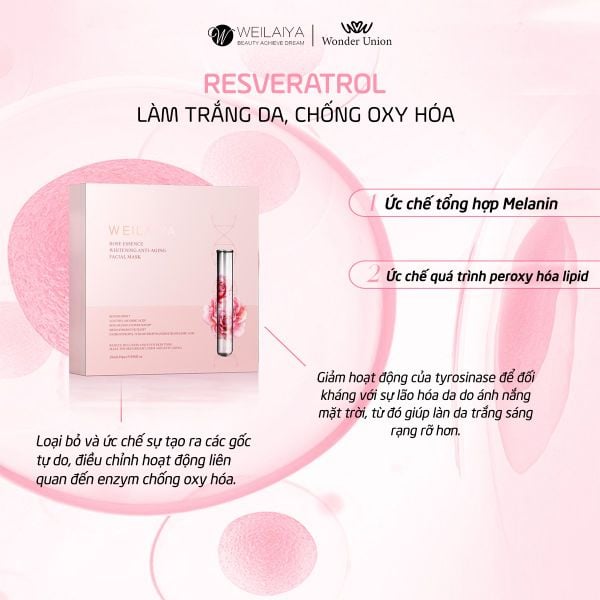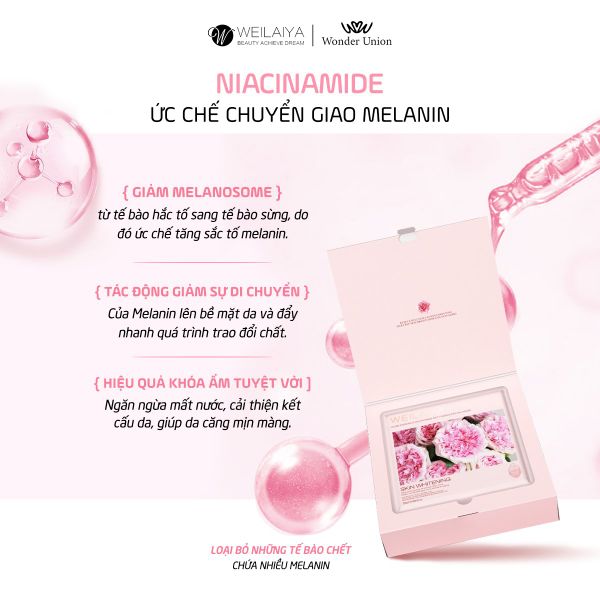 User manual: 
After cleansing the skin, take out the mask sheet and apply it to the face evenly aligning the corners of the eyes, nose, mouth, relax for 10-20 minutes, remove the mask and continue patting for maximum absorption of nutrients.